Some kind words from our 2,225+ Miami tennis players
(85,800 + nationwide)
Member Since 09/30/08
Tennis-Miami was one of the best decisions I ever made for my tennis game. There's a variety of playing styles, the players enjoy healthy competition, and it is remarkably well-run.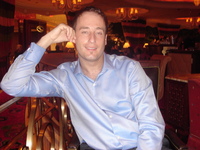 Member Since 01/18/09
Joining Tennis-Miami league was the best decision in the last few years of my life, great time and opportunity to meet a lot of great players.
P. Starcevic
Tennis-Miami